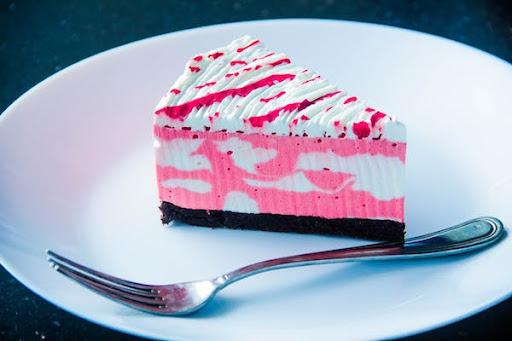 There's nothing quite like celebrating a birthday with friends and family, complete with cake, presents, and most importantly – great company. But whether you're looking for an intimate gathering or a night to remember, choosing to celebrate at a restaurant might be the perfect way to mark this special occasion. From planning down to picking the right menu items, here's what you should know if you're thinking about making your next birthday one at a restaurant!
Research the restaurant for reviews, atmosphere, and food options
When choosing a restaurant to celebrate your birthday at, do some research beforehand. Look for reviews from previous customers to get an idea of the atmosphere and service. Check if the restaurant offers any special options for birthdays, such as personalized birthday cakes or group packages. It's also a good idea to browse the menu ahead of time to ensure there are plenty of options that appeal to you and your guests. After all, the food is a major part of any birthday celebration!
Consider your budget
Before making a reservation at a restaurant for your birthday, consider your budget. Dining out can quickly add up, especially if you plan on ordering drinks and appetizers in addition to the main meal. Keep in mind that some restaurants may have minimum spending requirements or additional fees for private rooms or special packages. It's important to factor in these costs when choosing a restaurant and deciding on a budget for your celebration. If you're on a tighter budget, consider opting for a lunch or brunch celebration rather than dinner, as prices may be lower and menus may offer more affordable options.
Plan ahead and make reservations in advance
Since birthdays are a popular occasion for dining out, it's essential to plan ahead and make reservations as early as possible. This is especially important if you have a large group of guests joining you for the celebration. Popular restaurants tend to book up quickly, so don't wait until the last minute to secure your reservation. Additionally, booking in advance allows you to communicate any special requests or accommodations with the restaurant, such as dietary restrictions or decorations.
Consider the atmosphere and ambiance of the restaurant
The atmosphere and ambiance of a restaurant can make or break your birthday celebration. If you're looking for a more lively and energetic vibe, choose a restaurant with music or entertainment, such as live music or karaoke. For a more intimate gathering, opt for a quieter restaurant with cozy seating options. It's also important to consider the dress code of the restaurant, as you'll want your guests to feel comfortable and dressed appropriately for the occasion. Don't forget to also inquire about any noise levels or potential distractions at the restaurant, such as large TVs or loud crowds, which could affect your dining experience.
Celebrating your birthday at a restaurant can be a fun and memorable experience, but it's important to plan ahead and consider all factors before making a decision. From researching the restaurant and budgeting your expenses to planning in advance and considering the atmosphere, these tips can help ensure that your birthday celebration is a success. So go ahead and book that table – cheers to another year of delicious food, good company, and unforgettable memories!