[ad_1]

This is a million-dollar question on the internet – are all McDonald's open for 24 hours? Today, we'll find out whether McDonald's is available for 24 hours or not. When you look at the history of McDonald's, you will spot the changes they have experienced with their hours of operation over the past. 
One of the most notable changes is the availability of 24-hour operational outlets. From a business point of view, serving customers around the clock has been a successful strategy for McDonald's. 
Please read the entire article to find out about 24-hour operational outlets and their exact timings. You will also find the reasons for the changes that changed the standard opening and closing timing in the U.S.A.  
Is McDonald's Open For 24 Hours?
Have you ever found yourself craving a Big Mac at 2 am? Well, you are in luck! A few McDonald's outlets are open 24 hours to fulfill your late-night cravings. However, you need to check whether the nearest outlet is available for 24 hours. 
According to QSR magazine, 20% of the McDonald's outlets in the U.S.A. are open for 24 hours while others aren't due to some reasons. Firstly, if the location is crowded with customers, it might serve for 24 hours. But there are some locations that only get a few customers after 11.00 pm, usually closed soon.
A McDonald's employee wrote on Quora, "One store did well during weekends but not the weekdays. Staying 24 hours open on Friday morning to Sunday night and closing the rest of the week would have been perfect, but that confuses customers."  
Many franchise owners have gained high profits by opening their outlets for 24 hours. Among many, one of the franchise owners in North Carolina said that he increased his revenue by $90,000 a year by expanding to a 24-hour outlet. 
To check McDonald's 24-hour location, go to their official website or app. You will also find many drive-thru locations which are 24 hours operating. 
The surprising fact here is that McDonald's was the first-ever fast-food chain to start 24-hour operation outlets if you're interested to know such crazy facts about McDonald's, tap here. 
When Did McDonald's Went 24 Hours?
In April 2005, McDonald's few locations went 24 hours. These locations were mainly on the highways. Therefore, it increased profits through its extended hours.
In the past two decades, over 90% of McDonald's locations in the United States extended their hours beyond the traditional timings of 6:00 am to 11:30 pm. 
By 2007, Bloomberg reported that nearly 40% of McDonald's were operating 24 hours. By 2008, over half of the McDonald's were open for 24 hours, according to 24/7 wall street.
Soon after Covid-19, McDonald's stopped many of their 24-hour operational outlets. Today, nearly 20% of them are serving 24 hours a.
What's Available On The Menu After Midnight? 
McDonald's has made changes to its late-night menu. At McDonald's, you will still have various food options even after late-night hours. 
The menu will include items such as Big Mac, Quarter Pounder with Cheese, McChicken, McWings, and McNuggets. Breakfast options such as Egg McMuffin and hotcakes will also be available. 
Additionally, you can find sides like French fries and apple pies. Above that, McFlurry and McSundae are also available for those with dessert cravings. There are other items that you will find on the late-night menu.
How To Find A 24-Hour McDonald's?
Finding a 24-hour McDonald's restaurant is easy as using the McDonald's store locator feature on their website. Here's a step-by-step guide on how to find a 24-hour McDonald's location using the store locator:
1. Go to the McDonald's website.
2. Click on the 'locator' button in the top right corner of the screen. Click on this, and it'll take you to the store locator page.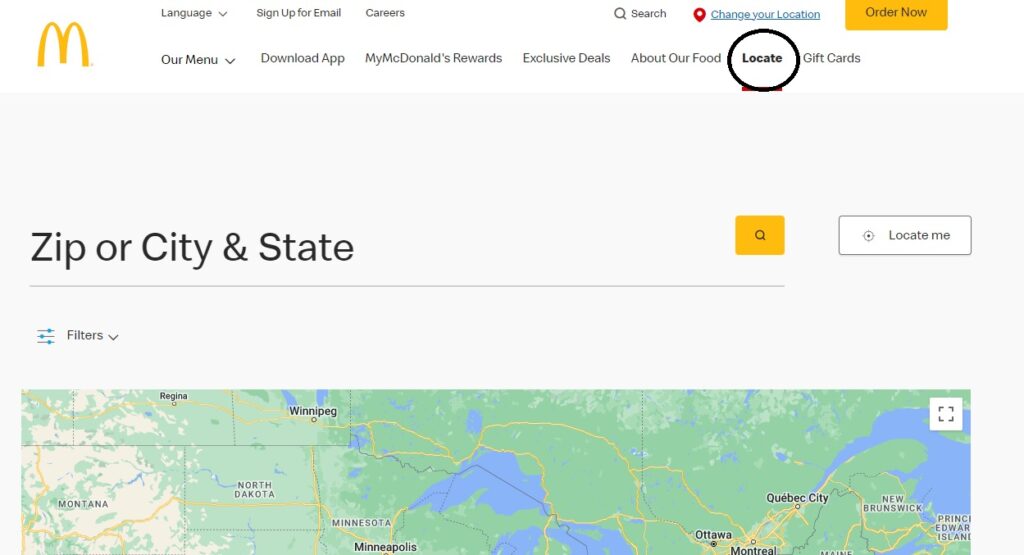 3. Enter your location on the store locator page by typing your address, city, or zip code. You can also use your current site by clicking on the 'use my location' button.
4. To find McDonald's 24-hour locations, look for the filter option on the left side of the screen and select the filter 'open 24/7'.
5. Browse the list of 24/7 locations and find the most convenient for you.
6. Click on the 'get directions,' and it will redirect you to the map with directions.
When Does A 24-Hour McDonald's Start Serving Breakfast?
Most 24-hour McDonald's outlets start serving breakfast as early as 5:00 am. McDonald's is your savior if you are an early riser craving breakfast.
When you finally arrive, you'll find all your favorite breakfast items on the menu. You can order classic Egg McMuffin, fluffy hotcakes, savory sausage biscuits, and breakfast burritos. And remember the sides! You can enjoy crispy hashbrowns, fresh apple slices, or a yogurt parfait.
With this information, you can plan your breakfast at McDonald's and enjoy your breakfast at any time of the day. Moreover, if you want to find the regular breakfast hours or McDonald's breakfast menu, click to find the proper timings here. 
Does A McDonald's Drive-Thru Work 24 Hours?
Is a McDonald's drive-thru open 24 hours? The answer is yes. Some of the McDonald's drive-thru work 24 hours. However, some locations may have different hours of operation for the drive-thru. It's best to check the official website for the exact timings for McDonald's drive-thru. 
To check your nearby drive-thru location that works 24 hours, here are steps to follow:
1. Go to McDonald's official website.
2. Search for the 'locator' feature. It is usually located in the right corner of the screen.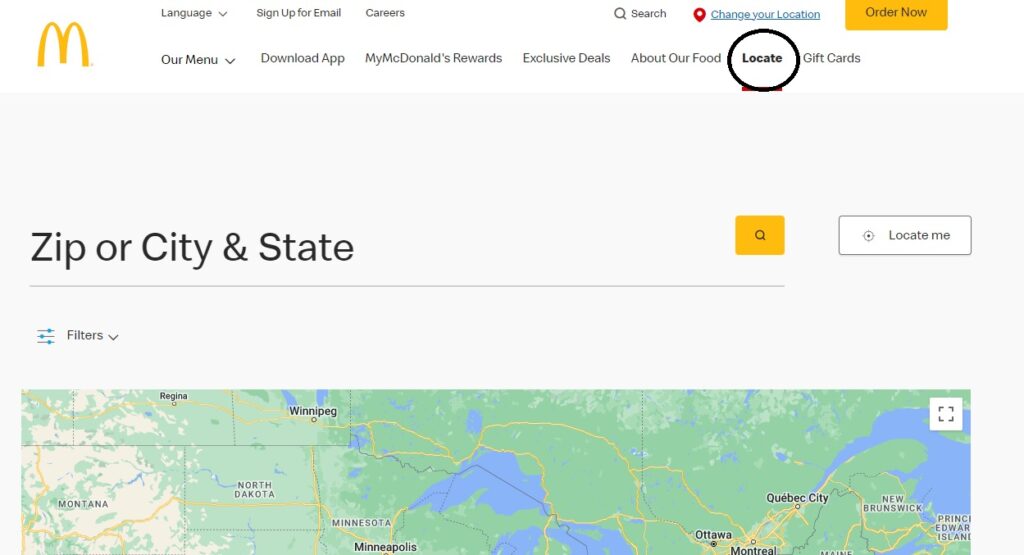 3. Type in your desired location. It could be your city, zip code, or address.
4. In the filter options, select drive-thru and get the details of all the sites listed on the screen.

5. Under every option, you will find we are open 24 hours.

6. Choose the most outlet nearby with the help of map guidelines. 
Conclusion 
By now, you must have found out that not all locations are open for 24 hours. However, most stay open till late to satiate your late-night cravings. So next time you crave a Big Mac or Egg McMuffin in the middle of the night, McDonald's outlet, open for 24 hours, is ready to serve you.
[ad_2]